Garage Door Openers
Back To Our Services
It is recommended having automatic or electric garage door openers for your home or your business establishment. Having one provides great convenience since you no longer have to ask someone or get out of your car to open or close the gate yourself. If, for example, you need to get your car inside or outside of the garage on a rainy day, you will no longer have to deal with the hassles of manually opening the door and getting wet.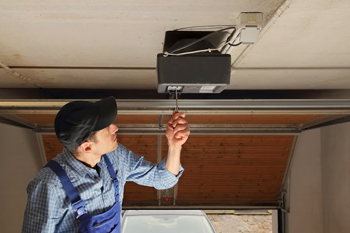 Moreover, doors that come with automatic openers are deemed more secure and safer. On the security aspect, a garage that has an automatic door operator is not as easy to open as one that doesn't have it. It is usually easier for interlopers or burglars to get their way through a manually operated door of a garage. When it comes to safety, most doors with electric or automatic openers come with safety reverse features. These safety features prevent the door from closing once it hits something as it closes, reducing accidents involving pets or children.
Ensuring door opener reliability

While door openers provide great convenience, they are not immune from occasional defects and inevitable damages brought about by normal wear and tear. This is why Garage Door Repair Valhalla exists. We provide troubleshooting, repair, and replacement solutions for all types of garage doors and door openers. Our expert technicians can handle an extensive range of problems of openers from various brands, from Chamberlain to Stanley, and from various types - from chain drive openers to belt drive ones.
Our experts at "Garage Door Repair Valhalla" also offer garage door maintenance services to help keep doors and door openers in their optimum condition. We perform inspections and the necessary adjustments or modifications to prolong the useful life of doors and door operators. With our years of experience in the business, we can provide the expertise necessary to make sure that everything proficiently and efficiently done. We make sure that our services are worth the money you pay. Contact us now to learn more about our services or to have a repair or replacement job scheduled.